Porsche designs drive-in apartments in Miami
Phaidon
Automotive marque's first real estate venture targets design conscious car lovers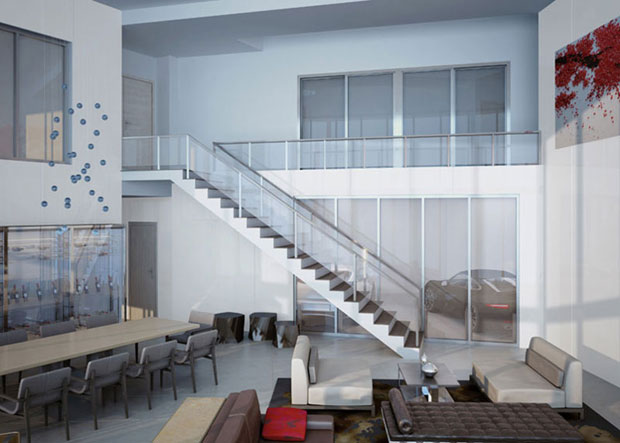 My other garage is a Libeskind. Porsche Design Tower, Florida
Miami's latest real estate development has a wonderful feature for motorists whose vehicles mean as much to them as their apartment. In the cylindrical Porsche Design Tower on Sunny Isles Beach, in north-eastern Miami-Dade County, Florida, all 132 residents will be able to park their cars next to their living room, courtesy of three 'one-of-a-kind' automobile lifts.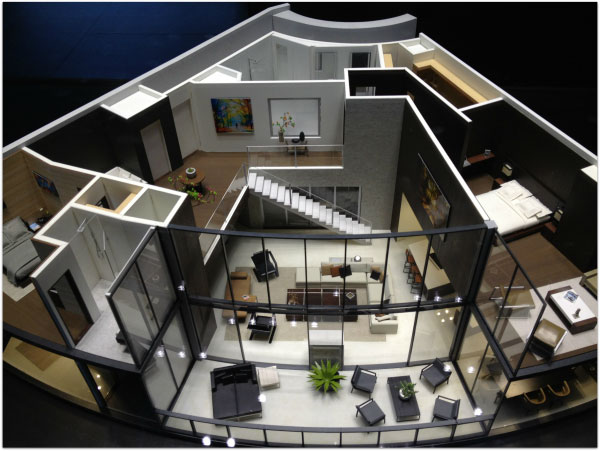 duplex-unit
The deluxe contents of the 'sky garages' will be visible through the glass walls. The high-rise garages are just one of the mod cons included in the $214m tower to appeal to the world's super-wealthy. They will also benefit from double-height spaces, plunge pools, and al fresco kitchens on wide and deep balconies. Communal amenities will include a cinema, spa, games room and ballroom.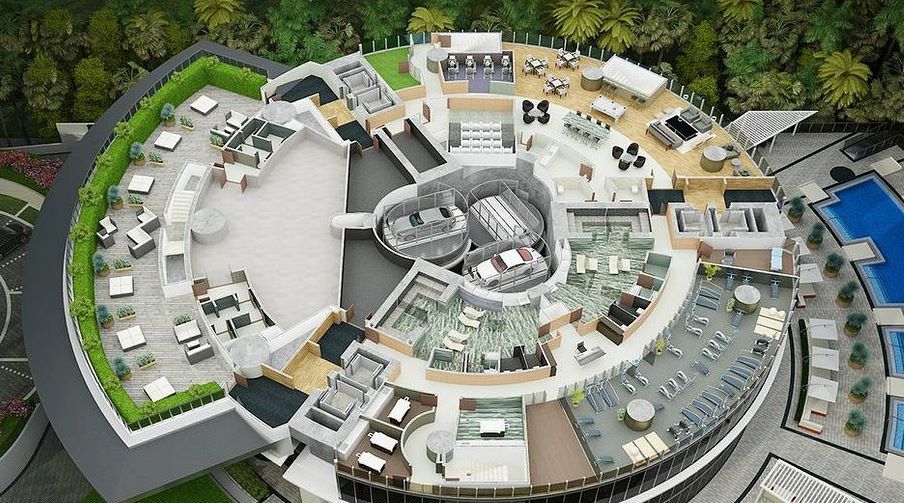 The roof garden on top of the Porsche Design Tower, Florida
"Featuring the level of superlative quality and ground-breaking ingenuity synonymous with Porsche Design's iconic style, buyers understand the unprecedented value of these properties," said Juergen Gessler, CEO of Porsche Design.
Porsche Design was founded by Ferdinand Alexander Porsche, designer of the Porsche 911, in 1972, after he left the more famous automotive company that also bears his name. It is head-quartered in Zell am See, Austria, and up till now has been known for its opulent fashion, luggage and electronics lines. This is the company's first real estate venture, and so far they must be pleased with the reaction.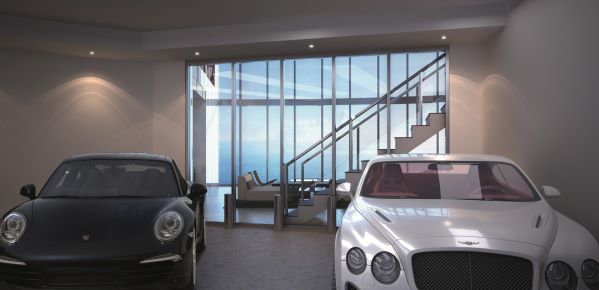 Porsche Design Tower, Florida
Apartments in the 60-storey building have price tags of $4.8m to £32.5m, and "the project has already secured $535m in sales – representing over two-thirds of the units", Gessler adds. Not, bad, as the building isn't due to be completed till 2016. Find out more about ithere.
For greater insight into new buildings around the world, take a look atThe Phaidon Architecture Travel Guide App, which features 1,500 projects from 840 practices around the world. Also, if you're off to Miami, be sure to buy or download your Wallpaper city guide before you go.
Back to Blog