View From A Helicopter Proves Miami Truly Is The Magic City
HuffPost
Helicopters have been dubbed "magic carpets" for their ability to traverse through any terrain, and this was never more true than in the Magic City.
Miami's undergoing an unprecedented boom — the magnitude of which can best be grasped from a bird's eye view. Real estate is exploding, an art revival has taken hold in an area that was once home only to gangs and drugs, and its beaches are drawing hordes of tourists even during summer's sweltering months.
To get the full picture of Miami's evolution, locals and tourists can now — in a moment — peer at Brickell's construction and take in the turquoise water. Impressed with Miami's varied landscape, New York On Air — a company that provides helicopter rides to the public and creates aerial multimedia — recently branched out to New York City's "Sixth Borough" and introduced FlyNyon Miami.
"It's a region that hasn't been explored," Vin Farrell, global chief content officer for Havas Worldwide and NYonAir board member, said of the company's decision to open up shop in Miami.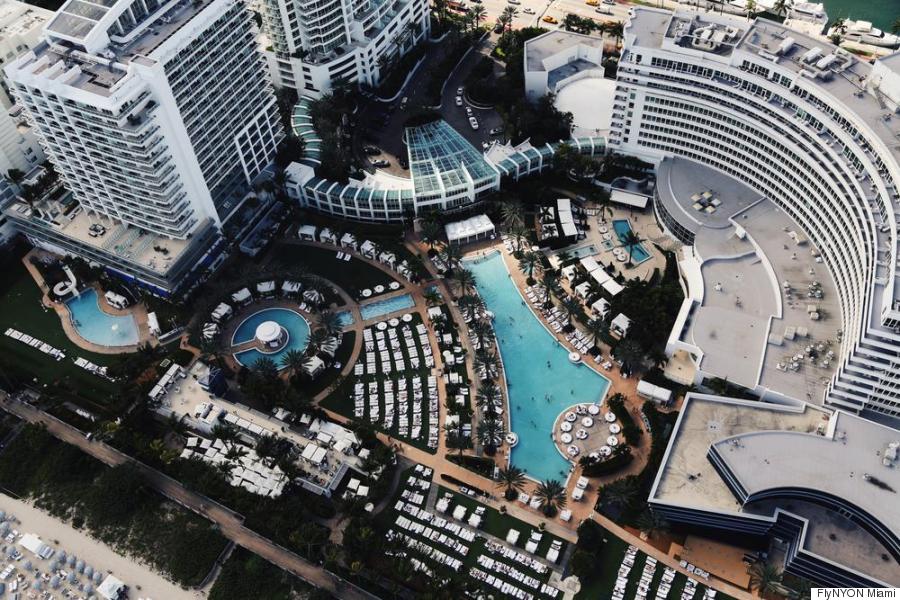 The helicopters fly at about 100 knots (which is pilot lingo for 120 miles per hour), but can also slow down to a complete stop for a passenger to take an amazing shot of where the looming buildings meet the ocean.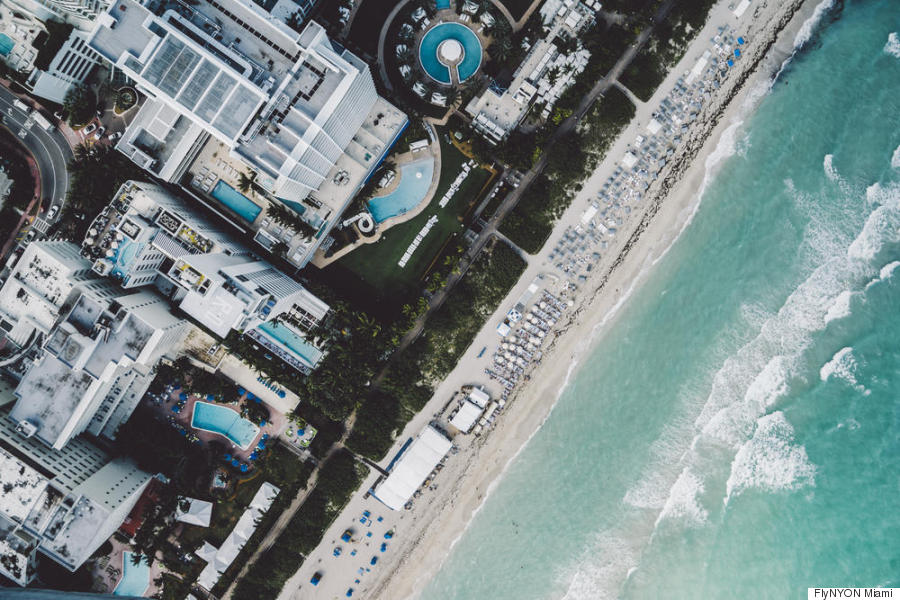 The pilots often double as photographers, so they know where to take passengers to get the best photos and at which altitude to fly to capture them.
For the brave souls, the pilot will remove the doors before take off so the stunning views are completely unadulterated.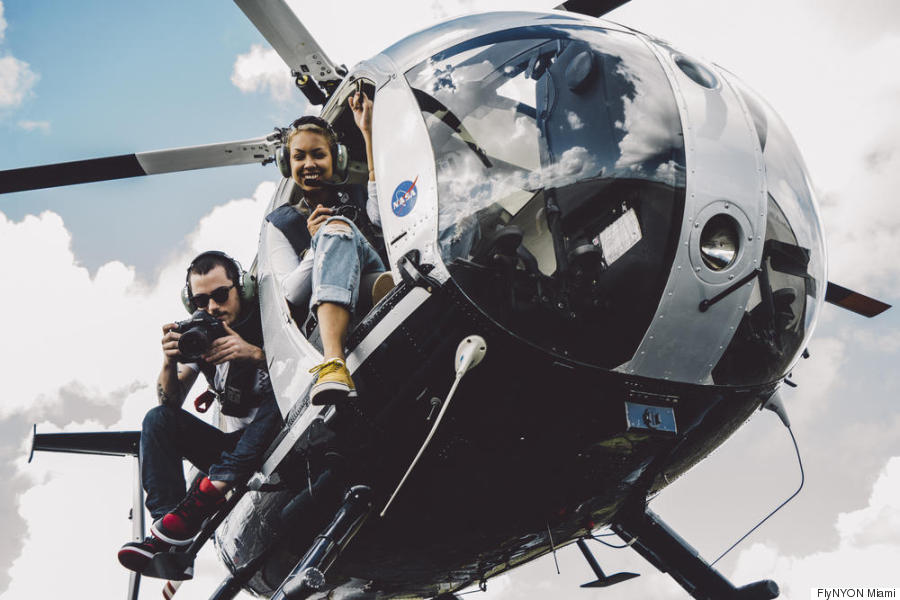 The aircrafts "only" ascend about 400 feet, giving passengers the chance to see kite surfers battling waves in the ocean, peek at the vast mansions on exclusive islands and then swoop down to catch a glimpse of a manatee eating lunch.
"The helicopters are the only machines that can go really, really anywhere," Juan Vasquez, director of regional operations in Miami, told The Huffington Post. "That's what I love about the helicopters."
Back to Blog